'Everything you need to know to write your own successful business plan'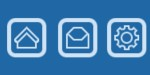 Thursday, February 16, 2006
Subscribe to Plan for Success
By signing up for our fortnightly newsletter, Plan for Success, packed full of articles and resources to help expand your business the enlightened way, and we will send you three FREE ebooks to help you get started.
Missed an issue? Checkout our past issues at our archives page
We have a comprehensive selection of business and marketing plans for you to browse through – some of which are available for you to download for FREE.
Each plan has been built and developed using Palo Alto's award-winning planning software – Business Plan Pro and Marketing Plan Pro
Using sample plans is a great place to start when you are looking to write your own business and marketing plans. Browse through our list of plans available, and if you feel that they will help you achieve your goal, then order the software to get started today.
Sample Business Plans Sample Marketing Plans
Top 10 Business Plan Samples
Automotive – Repair and Car Wash
Book Store – Used
Cafe – Bistro – Coffeehouse
Computer Software
Nightclub — Free Online
Cafe – Internet Cafe — Free Online
Marketing – Consulting
Restaurant – Fine Dining
Self-Storage — Free Online
Travel Agency – Adventure Sports
Home | Sample Plans | Business Advice Centre | Free Downloads | BizShop
Affiliate Program | Resources