'Everything you need to know to write your own successful business plan'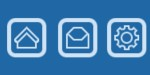 Thursday, February 16, 2006
Subscribe to Plan for Success
By signing up for our fortnightly newsletter, Plan for Success, packed full of articles and resources to help expand your business the enlightened way, and we will send you three FREE ebooks to help you get started.
Missed an issue? Checkout our past issues at our archives page
Welcome to our Business Advice Center. We have and will continue to work hard to bring you the latest in articles, tips and educational resources that you can use to help develop and grow your business.
George Washington once said that an investment in education pays the greatest dividends. We believe that whole-heartedly at Business Planning Made Easy, and want to help you get all the education you can about business plans and growing your business.
If you haven't already, please bookmark this page so you can come back to it often and read more articles and tips. Browse through our article directory, use our business calculators, or submit an article yourself if you would like to share some gems of wisdom.
If you would like to send us any feedback about this section of our site, please click here.
Home | Sample Plans | Business Advice Centre | Free Downloads | BizShop
Affiliate Program | Resources