'Everything you need to know to write your own successful business plan'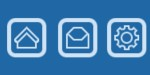 Thursday, February 16, 2006
Subscribe to Plan for Success
EARN EXTRA CASH BY SENDING US YOUR VISITORS!
By signing up for our fortnightly newsletter, Plan for Success, packed full of articles and resources to help expand your business the enlightened way, and we will send you three FREE ebooks to help you get started.
Missed an issue? Checkout our past issues at our archives page
Join our Affiliate program for FREE, and get sent a cheque for sales that we make for you!
If you have had a good look through our site, you have no doubt realized that we have tons of great resources, software and e-books available to help individuals and businesses excel. You have most likely read or used some of these resources yourself.
For a limited time, we are offering you the chance to tell others about these great resources, and in return for telling others, we want to send you a cheque. Yes, that's right. You will get paid for every person that you send to have a look and purchase any of these resources.
Why should you become an affiliate?
It is the fastest way to start a business and sell products without having to buy inventory and carry the risk.
Somebody else with years of experience handles the payments, processes the sale, and sends you a large portion of the net profits.
You can help others achieve success by telling them about the products that can help them.
Some of the most successful and high-demand products are part of our affiliate range. With a share of between 50-60% per sale on items that you promote, you get the lion's share of the sale, AND somebody else handles the entire process for you!
Our Affiliate Programs
We have two main affiliate programs that you can join, the second of which gives you access to all of our current and future downloadable products for sale, and access to over 100 000 other electronic products you can add to you website.
Our first program promotes high-quality software and internet education resources that have helped thousands of people achieve success online. We use many of these products daily. Sign up for this program, take advantage of any of the specials yourself, and tell you site visitors and friends about these time-saving and jam-packed-with-info resources. Register your details to promote some of the best internet marketing materials ever produced – click here now.
Clickbank, one of the Net's largest 'warehouse' of electronic products, can manage the entire process of a sale. All you need to do is sign up for a Clickbank ID, and begin promoting our products and those that match your site content – sign up for Clickbank ID today.
Affiliate Resources coming soon!
Home | Sample Plans | Business Advice Centre | Free Downloads | BizShop
Affiliate Program | Resources